The farm and other animals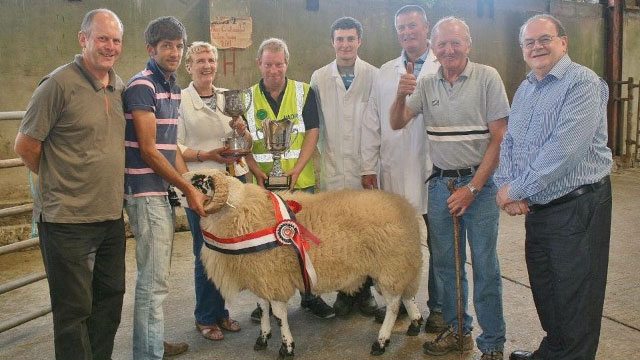 The farm has been handed down through many generations of the Moriarty family, Seans family have farmed mainly sheep over the years but also cattle for milk and beef. There have always been horses on the farm, in the olden days the horses were used for pulling the turf for the fire in an out of the valley, ploughing the fields and taking the milk to the creamery.
Some of our barns and stables are renovated old stone buildings which where either milking sheds or old family houses.
We now have around 100 sheep, these are mainly mountain sheep and they generally lamb just after St Patricks Day which keeps us extra busy. We also keep a rare breed of sheep called Zwartble's, they are a very noble yet elegant black sheep with distinctive white markings. We also keep a selection of Scotch rams every year, these are well pampered sheep and are prepared for the annual sheep shows throughout the year.
No farm is complete without the dogs and cats, Oscar is Katy's dog who loves following her around the place but only when the weather is good! He loves coming out on treks with us licking people in the face.
Moss and Tip are the Sean's sheepdogs, they are fantastic working dogs who make life a lot easier when the sheep are up the mountains.
Lemon the cat is always around the place looking for attention and food, a very friendly older cat who likes to spend her time relaxing rather than hunting.
Luxury horse riding
amongst tranquil and
unique scenery
Glacial valley rides
and beach treks
Beginners to
experienced riders,
adults & children
welcome
Small groups
or private rides
Horse riding lessons
for all levels
Sea View Equestrian
Ballinloughig, Ballydavid
Dingle Peninsula
Co. Kerry, Ireland
Find us on Google Maps

00353 (0)87 133 8084
00353 (0)87 990 9926



Open: Mon-Sat, Closed: Sun